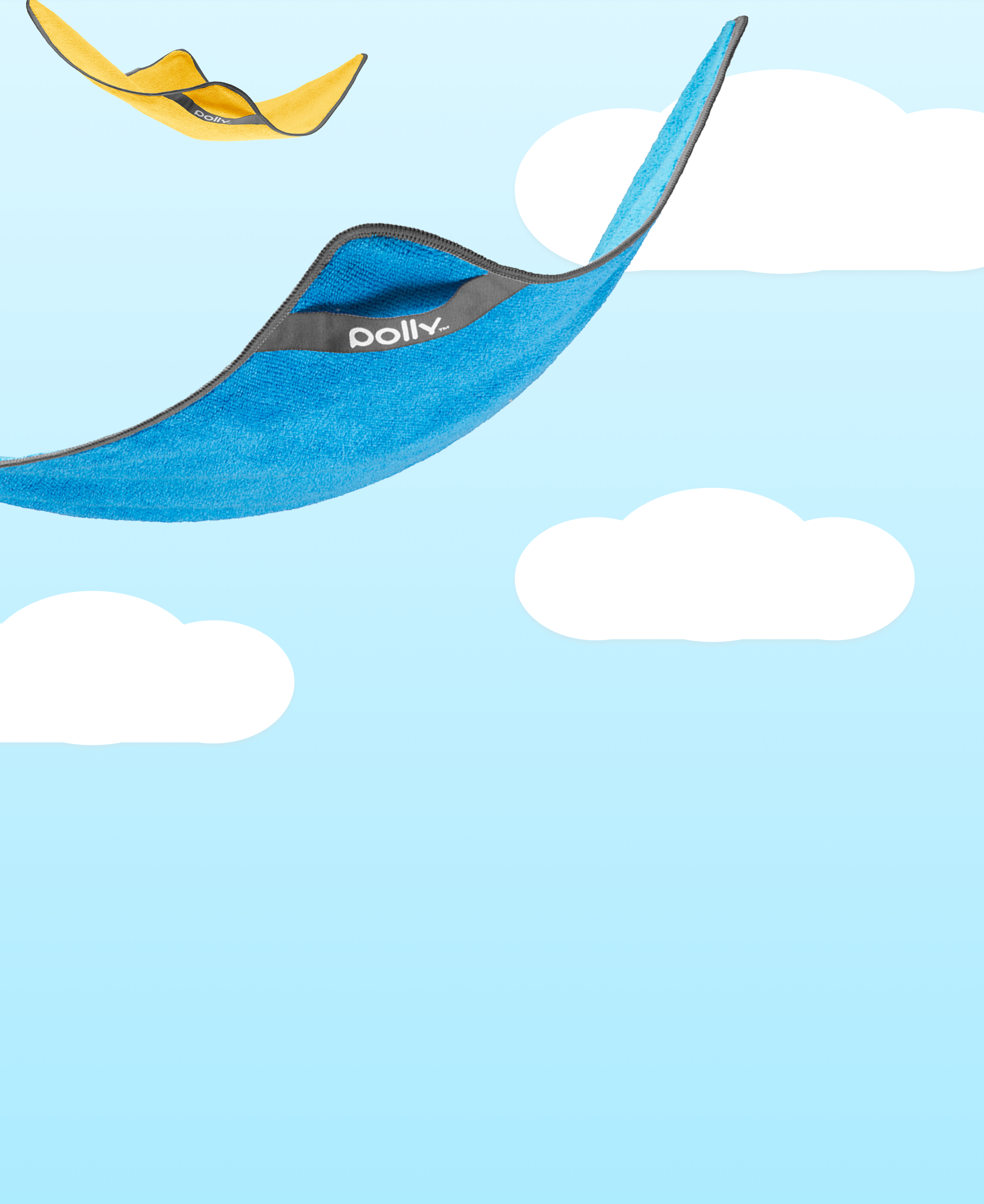 Remove bacteria from your home with the all-purpose Polly Cloth.
Remove bacteria from your home with the all-purpose Polly Cloth.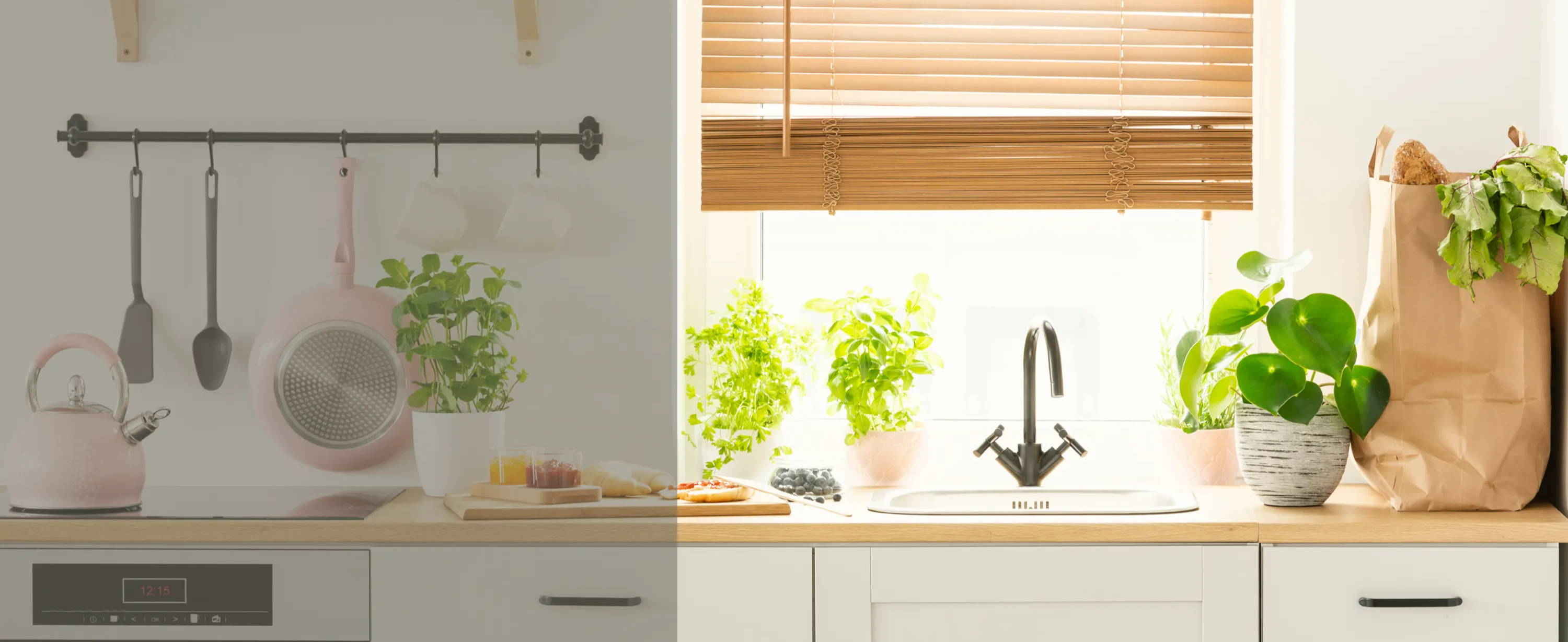 "I have never seen a cloth do such wonders to my home. Thank you, Polly!"
- Anneli, IL

"Polly cleans better. I can absolutely feel the difference."
- Bri, AZ

"Never going back to my old cleaning habits. Chemical-free, at last!"
- Greg, CA

"My kitchen just got the cleaning of a lifetime"
-Linnea, OH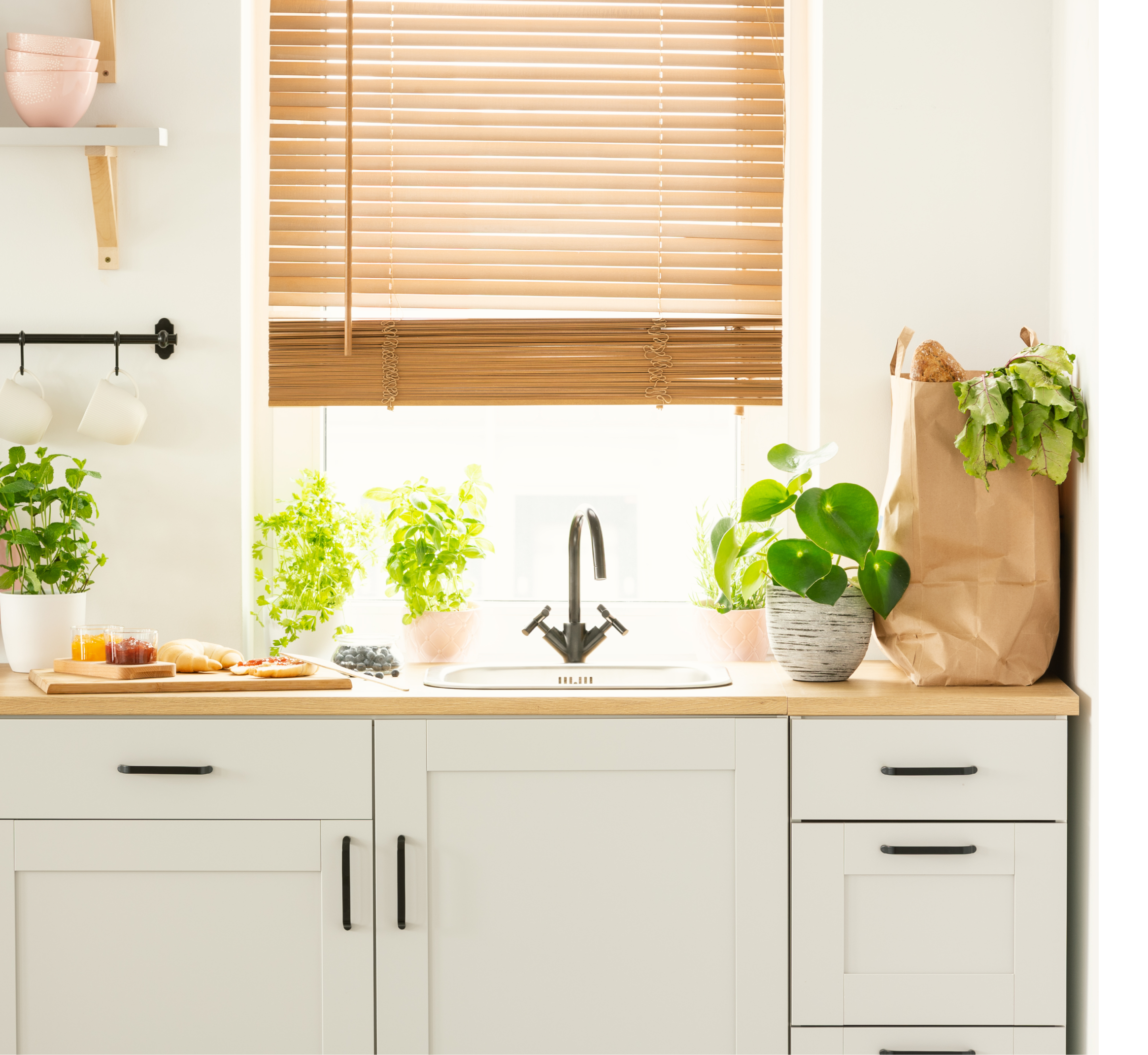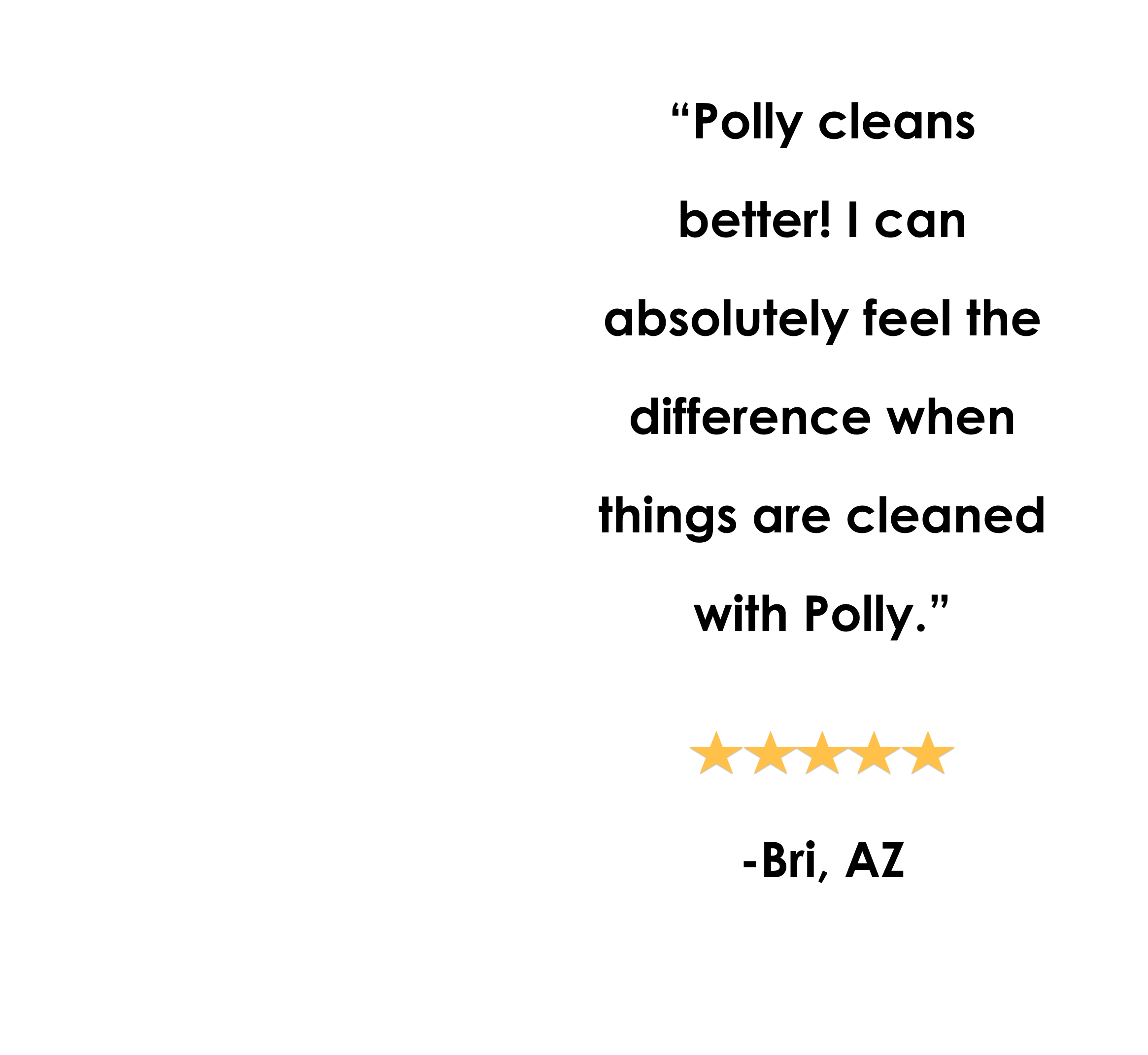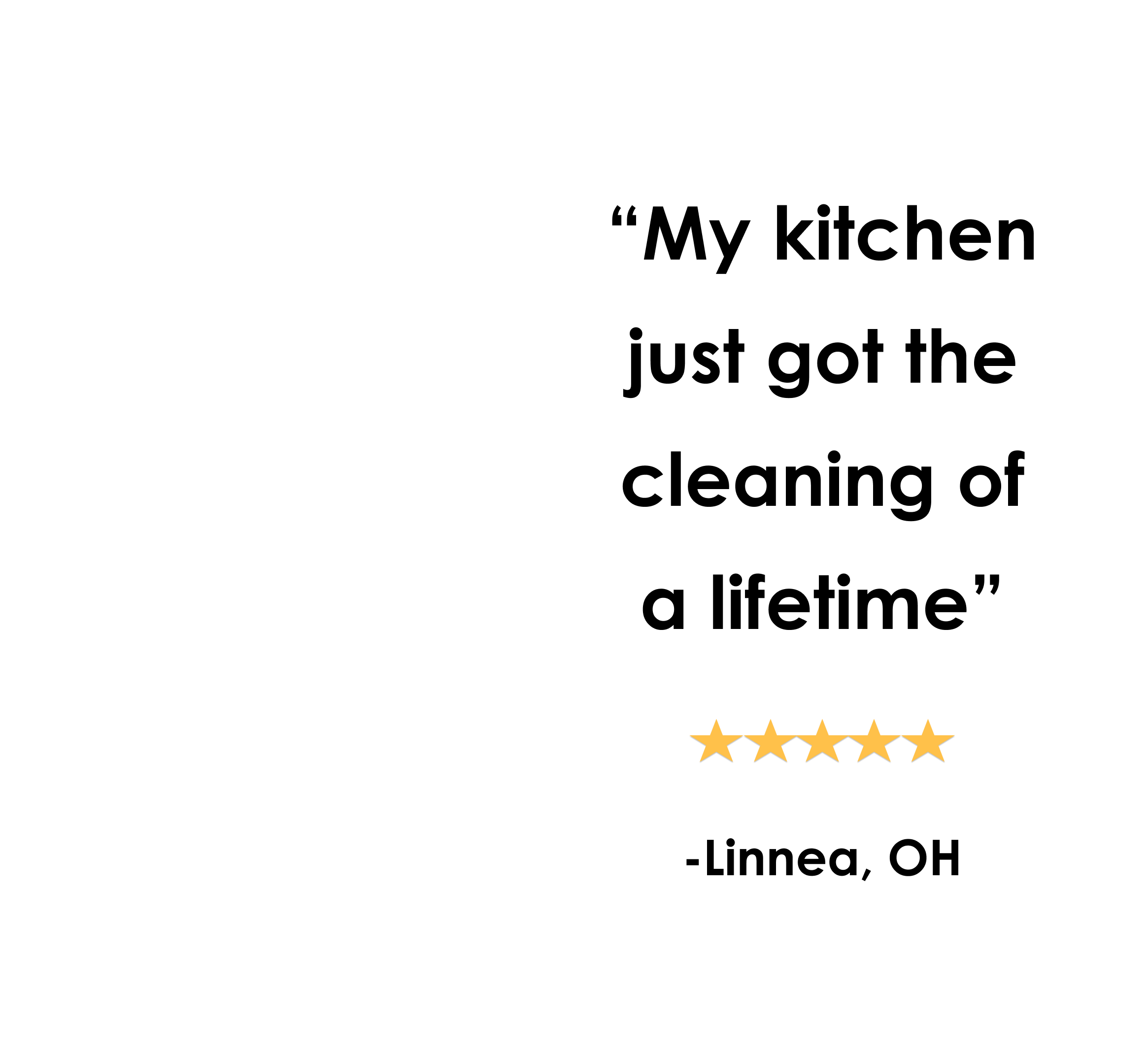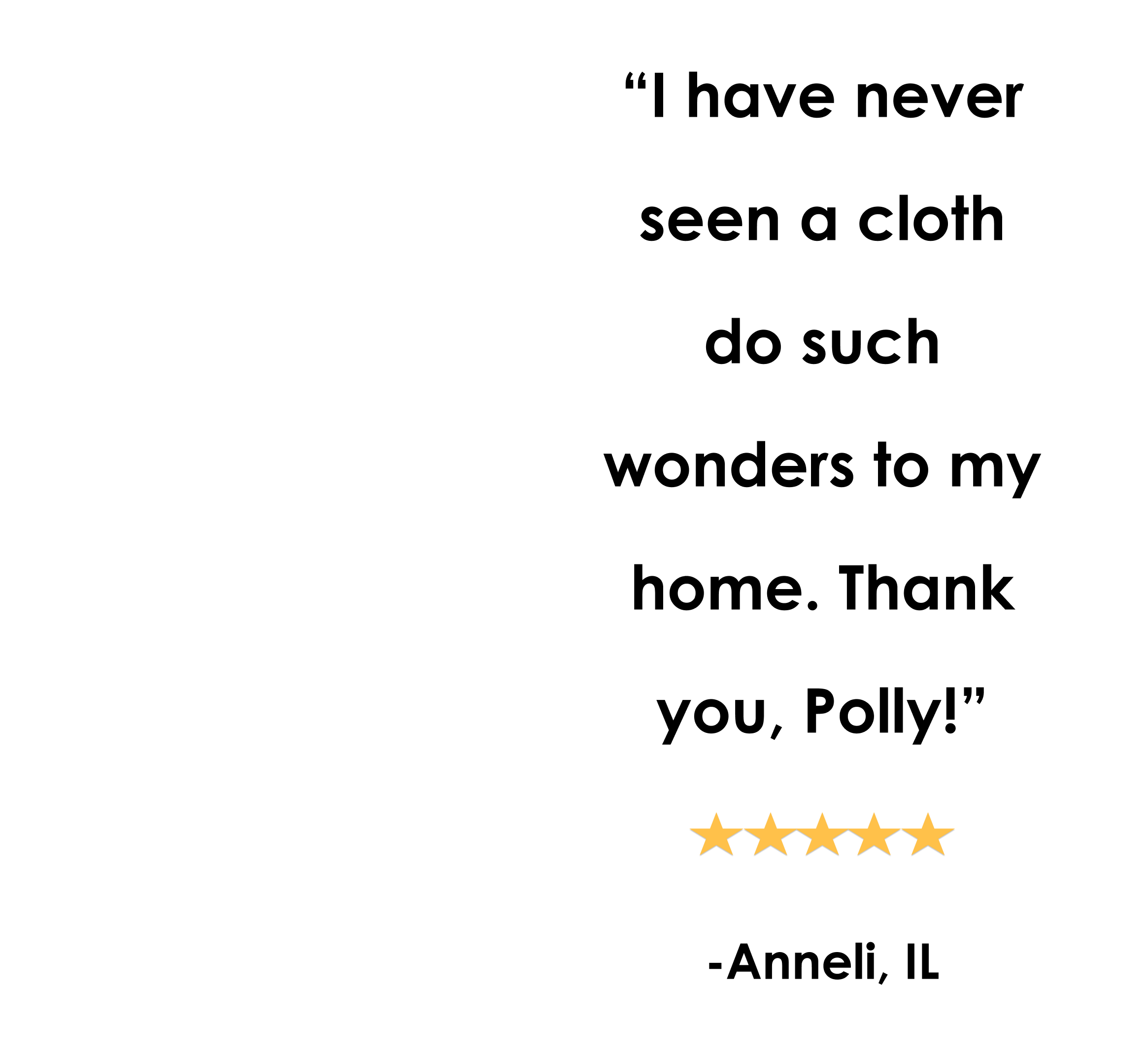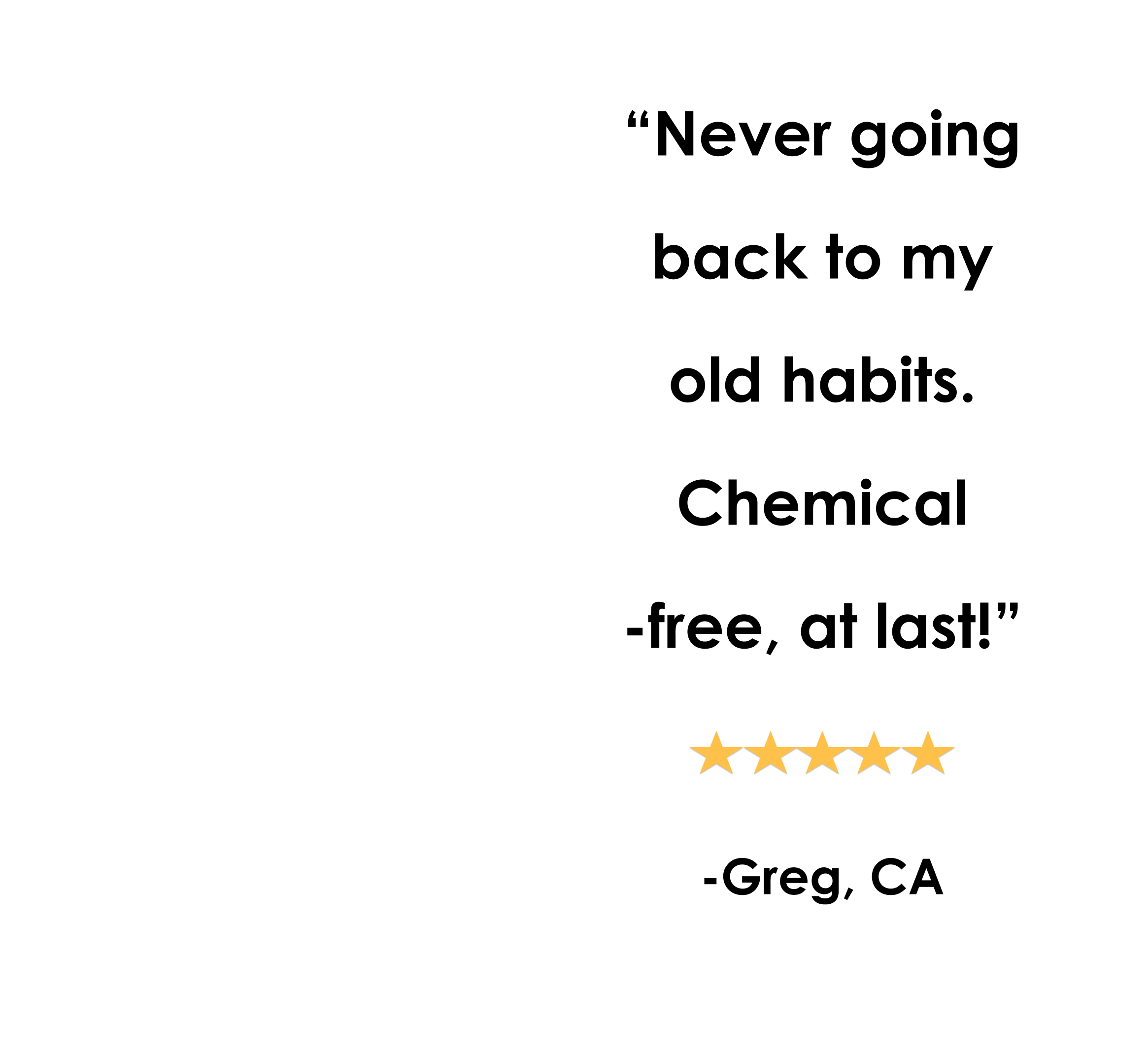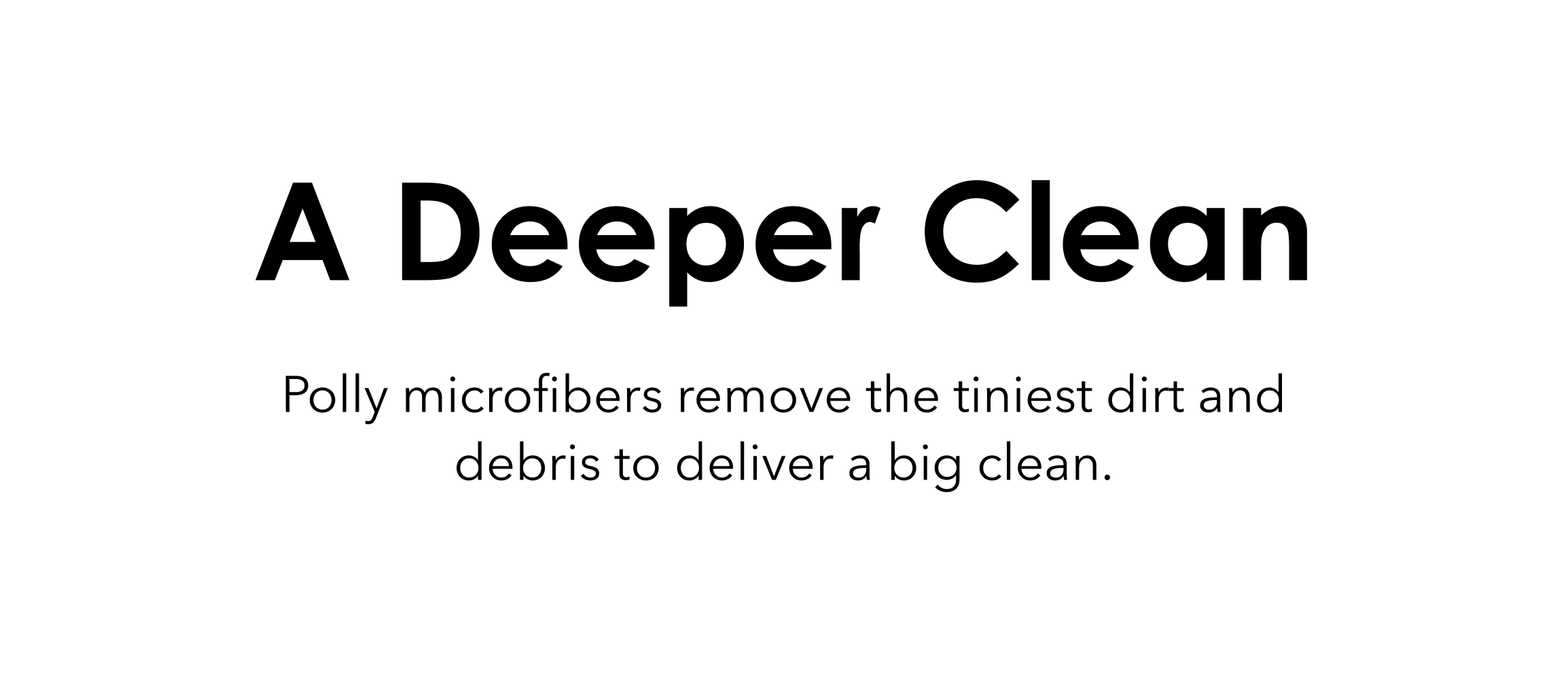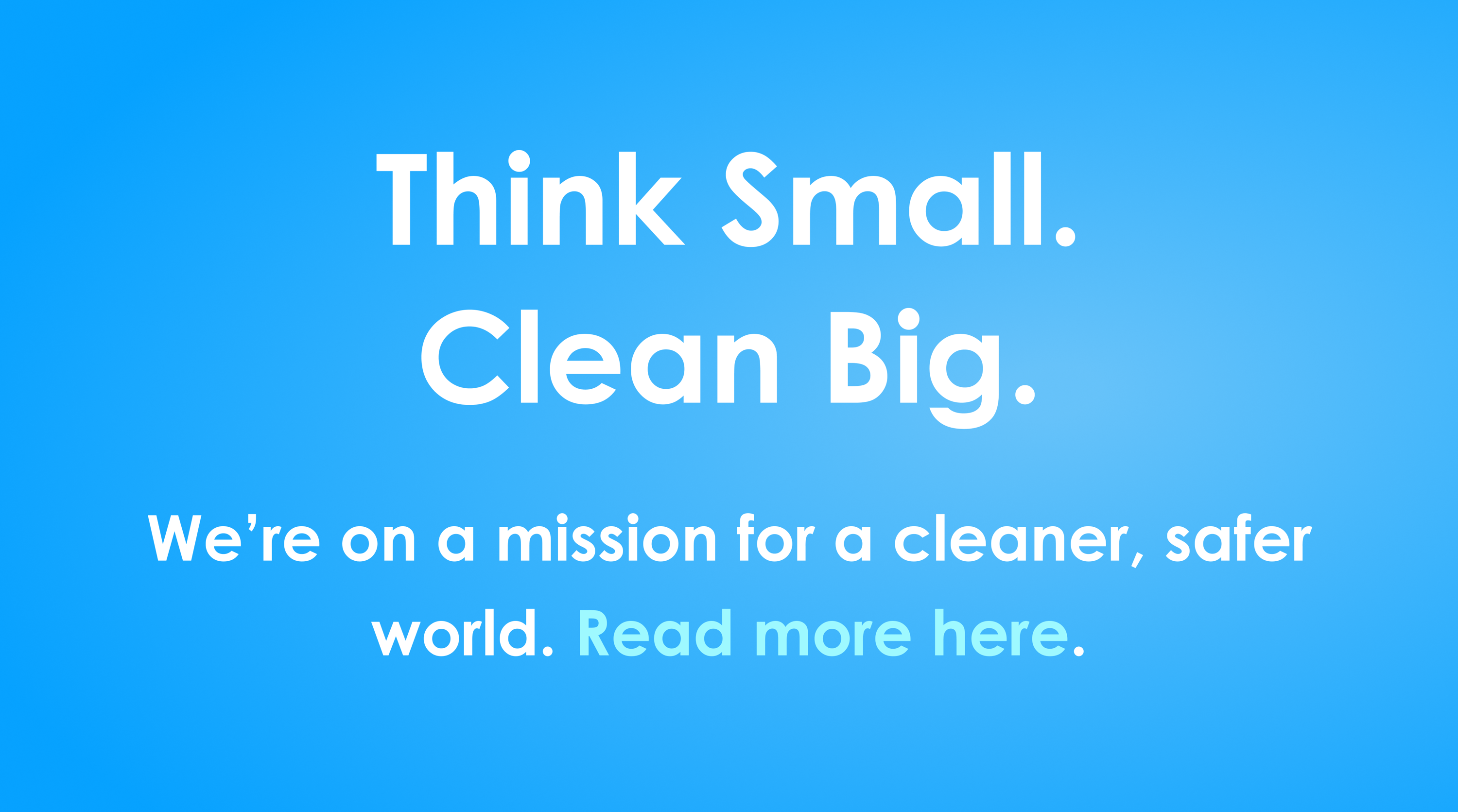 How does the Polly Cloth work?
Our patented cloth is armed with millions of tiny Microfibers that attach themselves to microscopic dirt particles — the ones that your standard cleaning cloths will swipe right past. These tiny fibers are positively-charged, so the cloth picks up and clings onto any debris.
Read more about Microfibers from the California Department of Pesticide Regulation.
Do I need to use soap or an additional cleaner?
When used with soap or detergent, the Polly Microfiber Cloth is as effective at removing bacteria as a cotton cloth with disinfectant. Prolonged exposure to disinfectants is known to cause upper-respiratory diseases. That's why we are the go-to solution for hospitals.
For standard cleaning, we recommend using the cloth with your favorite non-abrasive soap or water. For heavily trafficked areas, we recommend using your favorite soap.
Where can I use the Polly Cloth?
The Polly Cloth is all-purpose and intended to be used anywhere! Use around your house for spills, general cleanup, removing stains, or hoover-ing up dust.
We also recommend using Polly Cloth on the go. Perfect for your car, work, and travel, Polly Cloth is the perfect solution to remove bacteria from any situation.
How do I care for my Polly Cloth?
The Polly Cloth was built to be washed and reused, saving you money and unnecessary paper waste. Machine wash hot and tumble-dry medium; bleach is ok.
Yes, we offer free shipping.
Is there eco-friendly packaging?
All packaging is either recyclable or compostable.